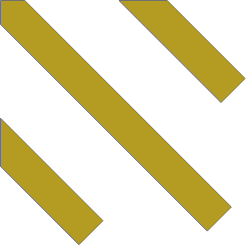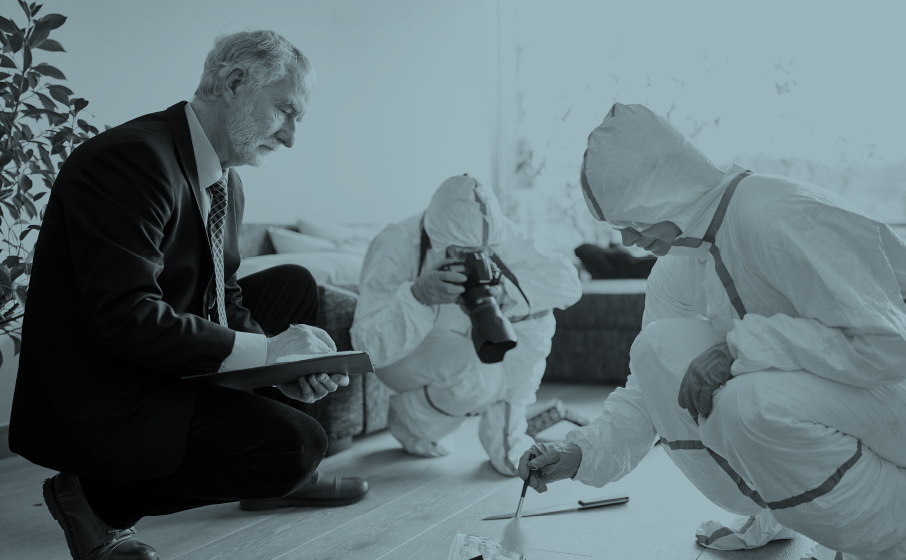 AN EMINENT EXPERT PANEL
Foresight brings the UK's most comprehensive panel of expert witnesses to support family and criminal law cases. As an industry-leading nationwide provider, we help legal professionals save time and work smarter by sourcing the most suitably qualified and highly experienced expert to support their case.
Speak To Our Expert Team
Expert Witness Service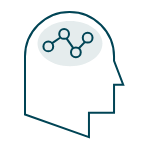 Psychology
Drawing on over 10 years' experience in supplying Psychology Expert Witnesses for family and criminal law cases, we offer an unrivalled selection of Psychologists – all thoroughly trained, appropriately qualified and highly experienced. Using their expertise, our Psychologists provide the vital information needed to paint a convincing picture of evidence for your case that only a specialist can deliver.

Psychology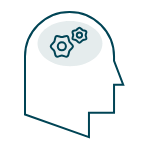 Psychiatry
Psychiatric reports are an essential component to court cases where mental illness, disability or a disorder are identified. With our expansive panel of Psychiatry Expert Witnesses, we'll save you vital time and money by doing the hard work for you. Through performing interviews and assessing symptoms, the right Psychiatrist will make sense of the enigma of the human mind and determine the impact these findings have on your case.

Psychiatry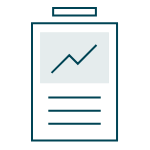 MEDICAL
From Anaesthetists, Cardiologists and Oncologists to Neurologists, Obstetricians and Pathologists, our extensive panel of Medical Expert Witnesses is as far-reaching as it is renowned. With an experienced Medical Expert on your case, you'll receive a knowledgeable, educated and independent opinion on the clinical issues involved. For your complete assurance, all our Medical Experts have years of verified experience in their respective fields and must be known as a reputable, trustworthy figure to be considered.

MEDICAL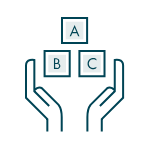 Child Psychology
From childhood to adolescence and adulthood, our skilled Forensic Child Psychologists work with individuals of all ages, determining the psychological impact of particular events throughout childhood and adolescent years. Providing vital expertise in a wide range of specialist areas including, but not limited to, care proceedings, parenting capacity, sexual offences and domestic violence, our Child Psychologists use their expert knowledge to deliver valuable insight that can be presented as credible evidence in court.

Child Psychology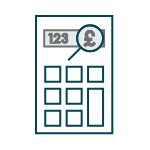 Forensic ACCOUNTANCY
Financial crimes take many forms and come with a large amount of data that can only be analysed by a Forensic Accountant Expert Witness. Foresight's Forensic Accountants analyse and interpret complicated financial data, enabling you to validate your case. Using their expert knowledge gained over years of firsthand experience with financial crimes, our Forensic Accountants will make sense of the numbers and offer an informed, impartial judgement.

Forensic ACCOUNTANCY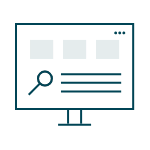 Forensic IT
From drug offences to money laundering, computers are used in a variety of serious crimes. When the computers are seized for investigation, it causes a huge increase in workload for the legal team involved – that's where Foresight's Forensic IT Expert Witnesses come in. Our dedicated experts will take care of this for you and provide valuable insight about how the computer, or any device, has been used, when it was used and by whom – saving you valuable time and money.

Forensic IT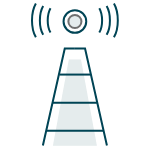 Cell site analysis
Cell Site Analysis is the process by which the geographical location of a mobile phone or data device is approximated. With this valuable information, a Cell Site Analysis Expert Witness can demonstrate the likelihood of that individual being at the scene of a crime at a time of interest. Text messages, phone history and social media posts are all examined, providing the vital expert opinion needed to make sense of the data and paint a convincing picture of evidence.

Cell site analysis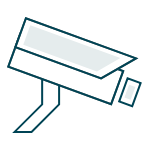 CCTV analysis
CCTV evidence is often pivotal in securing a prosecution or proving an individual's innocence. At Foresight, we source our experts within 24 hours of instruction, providing a fully itemised quote and ensuring a quick turnaround of reports. Utilising a range of sophisticated techniques, our CCTV Analysis Expert Witnesses provide everything from facial mapping and image enhancement, to highlighting areas of interest and tracking individuals from one camera to another, formatting the images to ensure they are suitable for use in court.

CCTV analysis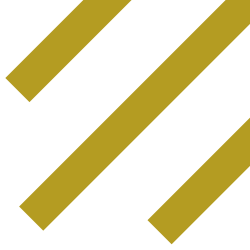 Instructing Foresight is quick and painless.
"Foresight has provided an excellent service to our firm for years, consistently sourcing the best expert witnesses for each case. They understand that much of our work is publicly funded and ensure experts adhere to Legal Aid rates, giving valuable time back to our solicitors. The team in the Foresight office are fantastic. They arrange appointments, court attendances, keep experts informed and ensure all reports are filed on time."
Franklin Sinclair, Tuckers Solicitors
CALL THE EXPERT TEAM ON 03300 889 000
Why Choose Foresight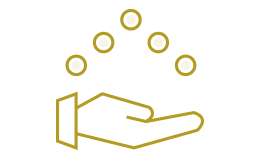 CHOICE
With an ever-expanding network of qualified, experienced and renowned experts, we proudly offer one of the most comprehensive, distinguished expert panels in the industry.

CHOICE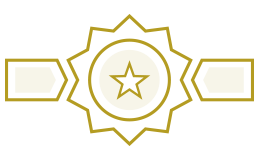 QUALITY
Each and every one of our experts is subject to stringent recruitment and quality checks, ensuring validation of qualifications, registrations and indemnity insurance; confirming trial ready and compliance with regulatory bodies.

QUALITY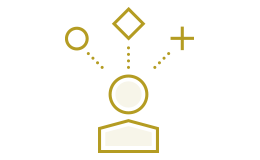 Experience
As an industry-leading nationwide provider, we're well-versed in the full breadth of legal cases. No matter the discipline, no matter the deadline, we will always do our utmost to meet your expert witness requirements.

Experience
If you're looking to instruct Foresight in sourcing the ideal expert witness for your case, please get in touch. Our team looks forward to working with you.
Call us on 03300 889 000 or leave a message below:
Privacy Policy


Privacy Policy
Note: if you are not a Customer or potential Customer of Foresight only those sections relating to our website are relevant to you. For our suppliers (including experts) and clients of our Customers, Foresight will process your personal data in the role of a Data Processor.
Last updated on: 13th June 2019
1. Introduction
Welcome to the Foresight Clinical Services Limited ('Foresight') Privacy Notice.
Foresight takes data protection seriously and is committed to respecting and protecting your personal data. Your personal data is data which by itself or with other data available to us can be used to identify you.
This Privacy Notice explains how we will collect, store and use any personal data you provide via our website, email or networks and when you otherwise communicate with us (including in the course of the services we provide or the running of our business).
If you have any questions you can contact us at:
E-mail – enquiries@foresightclinicalservices.co.uk
Post – Speed Medical House, Matrix Park, Chorley, Lancashire, PR7 7NA
Registration Number: 6354163, ICO Registration Number: ZA105571
It is important that the personal data we hold about you is accurate and current. Please keep us informed if your personal data changes during your relationship with us.
This Privacy Notice may change from time to time and, if it does, the up-to-date version will be available on our website and becomes effective immediately.
Please take the time to read this Privacy Notice, which contains important information about the way in which Foresight processes personal data.
You have the right to make a complaint at any time to the Information Commissioner's Office (ICO), the UK supervisory authority for data protection issues (www.ico.org.uk). We would, however, appreciate the opportunity to deal with your concerns before you approach the ICO so please contact us in the first instance.
For the purposes of this Privacy Notice, "Data Protection Legislation" is defined as the General Data Protection Regulation (Regulation (EU) 2016/670) ("GDPR"), the Data Protection Act 2018 ("DPA 2018") or any equivalent legislation amending, supplementing or replacing the GDPR or DPA 2018.
2. The data we may collect about you
We may collect, or be provided with, and process information about you, your personnel and clients through various means, including:
in the course of carrying out work for you (or your business), in which case we will process any of your client personal data provided to us as a Data Processor as defined in the Data Protection Legislation;
via our website (for example, on our 'Contact Us' page);
by email or other electronic correspondence;
by telephone;
networking (e.g. conferences, customer events and/or other meetings or events either hosted or attended by us);
otherwise through providing our services or operating our business.
The personal data you give to us may include:
your name and title;
contact information, including telephone number, postal address and email address;
information relating to your location, preferences and/or interests;
photographic identification;
with respect to your clients, their personal data including special categories of personal data;
the content of any enquiry submitted over our website;
any other personal data we collect (such as the customer and client reference numbers which may be assigned to you) in the context of providing our services or in the course of operating our business.
Each time you visit our website, we may automatically collect the following information:
Web usage information (e.g. IP address);
Information about your visit, including the full uniform resource locators (URLs) clickstream to, through and from our website.
We may ask you for information when you report a problem with our website.
If you contact us, we may keep a record of that correspondence or conversation.
The personal data described above may relate to any of the following categories of person:
our customers and your clients;
our prospective customers;
those who submit enquiries through our website or whose details are otherwise entered into our marketing management system.
3. Cookies
One way in which we collect personal data is through the use of cookies. Cookies are small files which save and retrieve information about your visit to our website. The cookies we use identify you as a number. If you prefer, you can set your browser to refuse all or some browser cookies, or to alert you when websites set or access cookies. If you disable or refuse cookies, please note that parts of this website may become inaccessible or not function properly.
4. How we use your information
We may use your information for the following purposes:
to respond to any query that you may submit to us;
to manage our relationship with you (and/or your business), including by maintaining databases of customers and other third parties for administration, accounting and relationship management purposes;
to complete our contractual obligations to you;
where it is necessary for our legitimate interests and your interests and fundamental rights do not override those interests;
where we need to comply with a legal or regulatory obligation (for example any relevant anti-money laundering law or regulation);
to send you any relevant information on our services and events that may be of interest to you using the email and/or postal address which you have provided, but only if you have given us your consent to do so or we are otherwise able to do so in accordance with applicable Data Protection Legislation. You can withdraw your consent to marketing activity at any time using the unsubscribe link located in any of our marketing emails or by emailing us at enquiries@foresightclinicalservices.co.uk;
to determine what is most effective about our website, and to help identify ways to improve it, and to tailor it to be more effective;
to comply with any other professional, legal and regulatory obligations which apply to us or policies that we have in place;
as we consider necessary to prevent illegal activity or to protect our interests;
to share with companies in our group for the purpose of them sending to you any relevant information about their products/services that may be of interest to you.
5. Legal grounds for processing your information
We will rely on the following legal bases under Data Protection Legislation for processing your personal data:
Performance of, or entry into, a contract;
Compliance with a legal obligation to which we are subject;
We have a legitimate interest in doing so as a services provider;
Where processing of 'special category data' is necessary in the context of the establishment, exercise or defence of legal claims;
in certain circumstances, where we have express consent to do so. Where we collect consent, we will explain that it may be withdrawn at any time in accordance with the information we provide at that time;
We will process your client's personal data as a Data Processor in accordance with the terms of the contractual arrangements in place between us.
6. Sharing your information
We may share your details with third parties instructed by us in accordance with your instructions to enable us to fulfil our contractual obligations to you and/or your clients in the course of business.
We will only share your personal data in compliance with Data Protection Legislation.
We may disclose your information to third parties when:
you specifically request this or it is necessary to provide our services to you, for example disclosure to expert medical providers;
we consider other companies' products and services in our group of companies may interest you;
if we are under a duty to disclose or share your personal data in order to comply with any legal obligation.
We will not sell your information.
7. Storage and retention of your personal data
We will only retain your personal data for as long as necessary to fulfil the purposes we collected it for, including for the purposes of satisfying any legal, accounting, or reporting requirements.
To determine the appropriate retention period for personal data, we consider the amount, nature, and sensitivity of the personal data, the potential risk of harm from unauthorised use or disclosure of your personal data, the purposes for which we process your personal data and whether we can achieve those purposes through other means, and the applicable legal requirements.
We will procure that any third parties we engage to provide services in satisfaction of any contract between us will keep your data and that of your clients stored on their systems for as long as is necessary to provide the services to you, and to comply with applicable legal requirements.
We will not store your information for longer than is reasonably necessary or required by law, and/or as needed for the duration of our contractual relationship.
Following the completion of any contract between us, we may also need to retain your personal data for legal and regulatory purposes, including;
pursuing any outstanding payments, and
for HMRC audit purposes following payment of an invoice.

8. Sending your information outside of the EEA
If we need to share your personal data with a recipient outside the United Kingdom we will ensure we do so in compliance with Data Protection Legislation and having obtained your consent, where appropriate.
9. Your information rights
Data Protection Legislation gives you the right to access information held about you.
We will aim to respond to any requests relating to your rights without undue delay and in any case within one month of receipt of your request. With respect to your clients we will, as you are the Data Controller, notify you if we directly receive a request relating to their rights.
We may ask you to confirm your identity so that we can validate a request. If you would like to make a request, please email or write to us using the contact details provided above.
You have the right to:
Request access to your personal data and check that we are lawfully processing it.
Request correction of the personal data that we hold about you if you consider that it is inaccurate.
Request the transfer of your personal data to you or to a third party.
Request erasure of your personal data. This includes where you have been successful in exercising your right to object to processing (see below). However we may not be able to comply with your request for erasure for specific legal reasons which will be notified to you, if applicable, at the time of your request.
Request restriction of processing of your personal data. This may be the case if you want us to establish the data's accuracy or where our use of the personal data is unlawful but you do not want us to erase it.
Object to processing of your personal data where we are relying on a legitimate interest and there is something about your particular situation which makes you want to object to processing on this ground as you feel it impacts your fundamental rights and freedoms.
Where you exercise your rights to request erasure, or request a restriction in the processing of your personal data or to object to processing of your personal data, we may still need to keep basic contact information about you if you are already or will shortly be an active customer as we will require this for contractual purposes.