News

Sep 21, 2022 by Foresight
5 Reasons Why Instructing a Child Specific Expert is Crucial in Cases Involving Children
Any legal proceedings that involve children are, by their very nature, extremely distressing and usually very complex. Whether it's a custody battle, suspected abuse or neglect, establishing what's best and safest for a child requires a huge amount of knowledge about the circumstances surrounding the case, experience in dealing with cases involving children, and expertise from very specific expert witnesses who can offer impartial and accurate reporting to ensure the best outcome of the case.
Instructing the right expert is even more important when children are involved to ensure the expert witness report provides accurate, professional opinions on behalf of an extremely vulnerable individual.
Here are a few reasons why it's important to involve child specific expert witnesses…
1. Children can't always accurately explain events that have occurred
Establishing a course of events that might rely heavily on a child's testimony can be difficult. Asking the right questions to help piece together an accurate picture is key, and a child psychologist is the best person to work with the child in question to enable them to open up and paint an accurate picture of a situation.
A child may have suffered a traumatic experience, and this could alter the way they react to certain questions and situations. The National Child Traumatic Stress Network notes, "these reactions interfere with the child's daily life and ability to function and interact with others." An experienced child psychologist provides the expertise to safely unpick the events surrounding a child's trauma and therefore provide a more accurate expert witness report.
2. Children can be easily influenced to change their mind or remember things a certain way
Children often say what they think adults want to hear, and making sure that the questions asked are not leading, and that children aren't influenced to say something that might not be true or accurate takes a special level of skill and expertise. The ability to read when a child may not be remembering information correctly or is unsure of what they are reporting is also a key skill that child psychologists have.
3. Children are physically very different to adults
Broken bones, fractures, and signs of abuse or neglect may present differently in children than in adults. "An adult's bones are harder, more brittle and more likely to break than bend. A child's bones are more flexible because their composition is different than that of adult bones. This means a kid's bone might bend or "bow" instead of breaking."
Bruising also appears differently in children, and their bodies are constantly changing shape and growing. A paediatric expert witness is best placed to report on any physical abuse that may have occurred due to their extensive knowledge of:
a) what to look for and b) ascertaining how an injury occurred.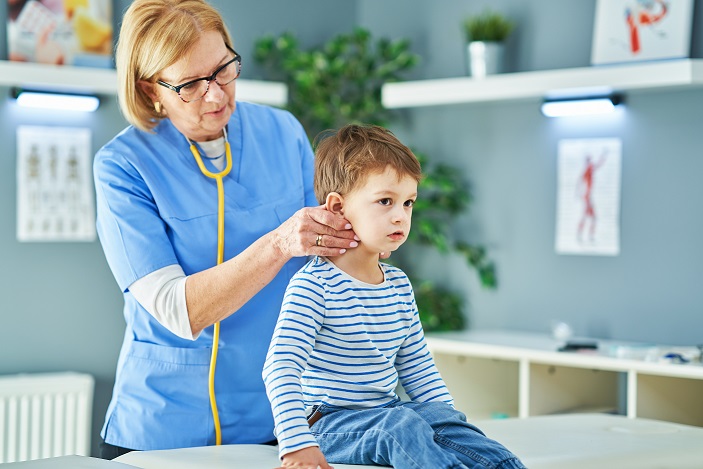 4. A child might not know that anything is wrong
If a child has been living in an abusive household, or as been abused for a large portion of their life, they may not know that what is happening to them is wrong. "Children who are sexually abused may not understand the abuse or may be convinced or tricked into thinking it is acceptable," explains CPD Online. A child psychologist is necessary to help establish the abuse or neglect that has taken place whilst ensuring the ongoing wellbeing and safety of the child.

5. Children might not open up to adults they don't know
Extracting information from a child who may have suffered abuse, neglect, or witnessed violence at home can be extremely challenging. Creating a safe environment where a child is able to express themselves and give insight into events that have occurred requires the expertise of an extremely experienced expert witness.
How Foresight can help you select the right witness for every case
Ensuring the right expert witness is instructed for any case is vital, especially with cases involving children. Children and adults are very different mentally and physically and it requires an expert witness with a special set of skills to provide an accurate expert witness report in cases involving children.

From childhood to adolescence our skilled clinical and forensic child psychologists work with individuals to determine the psychological impact of particular events throughout childhood and adolescent years. Providing vital expertise in a wide range of specialist areas, including care proceedings, parenting capacity, sexual offences and domestic violence, our child psychologists use their expert knowledge to deliver valuable insight to your case.
When a paediatric doctor chooses to work with children, they undertake a new set of responsibilities and qualifications. Children have unique developmental goals and forms of communicating their thoughts and emotions and can often display different signs than adults. They are also physically very different and therefore must be examined and treated by a doctor who specialises in the care and treatment of children.
If you'd like more information or would like to instruct an expert witness for your case, please click here to get in touch with our team.