News

Jun 21, 2023 by Foresight
A summer catch up with General Manager, Mark
Foresight have had a fantastic year so far with a record-breaking number of reports produced and an ever-expanding team due to an increased demand for experts. We sat down with General Manager Mark Speight to discuss how Foresight has achieved the success, their business goals for the next year, and how they continue to thrive when faced with challenges.
Thank you for taking the time to talk to us, Mark. Foresight have just completed Financial Year 22/23, what are some of the highlights from this year so far?
M - "We've had a really great year in 2022/23, our team have assisted a record number of clients in sourcing expert witnesses across various disciplines and locations to provide quality reports within legal aid funding requirements.
We had a record number of enquiries, and a record number of reports completed this financial year, and our team have done a fantastic job of providing the same quality and care we're known and renowned for. In line with this growth, we've increased our expert panel by over 20% to provide further specialisms and coverage of our already established panel."
Has Foresight faced any big challenges in FY 22/23. If so, how have you overcome them?
M - "As you can see from the highlights of our FY 22/23, we've had to overcome challenges around the unprecedented increase in demand for our experts, which we have successfully navigated.  Some of the other challenges we've faced include the increase demand for court attendances, as courts begin to clear the backlog of cases left behind from the Covid-19 pandemic. These court attendances can often be short notice, but our team work collaboratively with the expert and instructing party to agree a solution and ensure needs are met.
Our expert liaison team have worked extremely hard to ensure we meet our clients needs. With our ever-increasing depth and scope of the panel we are confident to continue our exciting growth whilst ensuring coverage, skills and service levels remain."
With so many updates and changes happening in both criminal and immigration law, how do you handle the ongoing professional development and training of your team to ensure they stay up-to-date with the latest developments in their fields?
M - "The Foresight team are constantly connected to our clients and experts, and they gain valuable insight into any changes through their partnerships and excellent relationships.
Valuable time and training is provided to staff members to ensure that legislative changes and business updates that affect the industry are cascaded and communicated.
This collaborative approach allows us to adapt how we work and ensures we can understand and adjust to the challenges faced by both our customers and experts.  We're in a unique position at Foresight as we benefit from being part of the Handl Group and can rely on additional support and knowledge when required, drawing on years of experience from within the wider industry and the multiple facets within the group.
Despite the challenges, Foresight is committed to listening to our clients and our focus this year is to enhance this collaboration through regular meetings with our customers and partners. We want to understand the challenges they face and adapt our business to meet our clients' requirements. That goes for our experts too; our dedicated Expert Liaison team continues to work closely with our expert panel ensuring strong relationships."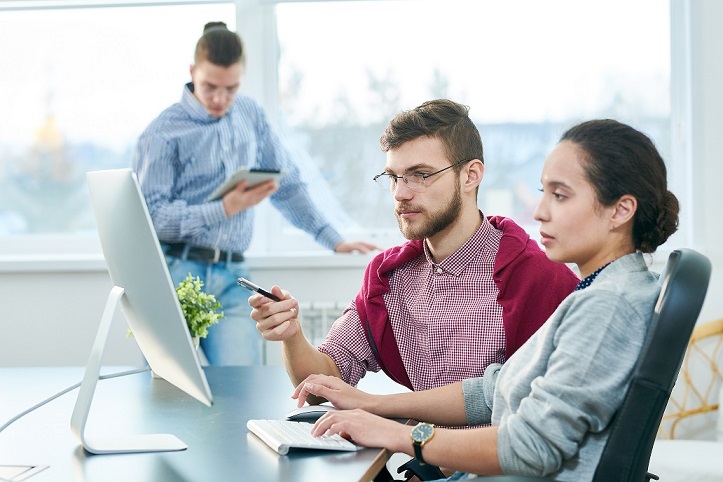 Which types of expert witness are currently most instructed, and do you see that as a direct result of updates and changes to certain areas of law?
M - "Foresight has traditionally seen a high level of instructions for Psychologists, Psychiatrists and Paediatricians and this has continued throughout the financial year. As the year progressed the demand for experts continued at unprecedented levels as backlogged cases and the need for expert witnesses increased, hence the expansion and continued expansion of the expert panel to ensure that Foresight continues to be a respected partner for all legal aid expert witness matters.
What we have also seen this year is an increase in other expert disciplines, such as IT Forensic, Toxicologists, to name a few being required as more people become aware that Foresight will look after any expert discipline requirement for a Legal Aid Case."
In March it was announced that the government was barely going to increase their justice spending budget. How do you feel about the government's lack of support the legal aid sector, and how has it impacted Foresight?
M - "Foresight are sympathetic to the challenges faced by clients, our customers and experts working within the Legal Aid sector. We understand the importance of Legal Aid for clients that are entitled to it but also to the industry that serves legal aid. Our experts to provide a high level of service within the ever-challenging fee structure available without any compromise on quality.
Foresight has seen some positive changes within Criminal Remuneration fees but worry these may not be enough to repair the damage created by many years of underfunding and the devastating impact this has had on Criminal Legal Aid Providers. There is also a great impact on the Civil Legal Aid Providers and the lack of review for remunerations in this area. Although a review is planned it is our view this is not soon enough and will lead to a further reduction in legal providers and expert witnesses operating within the Legal Aid market."
What are some business goals for the new financial year? Will we see any big changes?
M - "This financial year is a very exciting one for Foresight and myself, and the team continue to be part of its continued success. On the back of sustained year-on-year growth we have plans to increase our team, with the clear aim of continuing to improve our service for our clients and experts. We are looking to grow the business within this and other sectors and have since commenced recruitment for a number of roles within the business.
We also look forward this year to continuing to build deeper relationships and understanding with our clients and experts, we want to work closely with them to achieve our goal of becoming the number one expert witness provider. We are committed to engage and listen to more clients, prospects and experts than ever before, building deeper relationships and a key understanding of the requirements and challenges in supporting expert witness reports under Legal Aid Funding.
We are actively looking to build central solutions for multiple office providers whilst at the same time delivering the same level of service to smaller offices. Our team of dedicated Account Managers will support the requirements and offer an extension to your team sourcing quality experts at Legal Aid Rates to assist with cases."
To make an instruction for your criminal, family or immigration law case now, click here.