News

Jul 7, 2022 by Foresight
An Interview with Clinical Neuropsychologist, Professor Jonathan Foster
We sat down with Professor Jonathan Foster, a Clinical Neuropsychologist on our nationwide expert witness panel. Professor Foster works on criminal law and family law cases, and we interviewed him to find out more about his specialism, experience and his work with Foresight.
How long have you worked within your field?
Over the past 30 years I have worked in a range of public and private facilities nationally and internationally, including NHS facilities in Oxford (Radcliffe Infirmary) and the North-West (Manchester, Cheshire).
As a reflection of my standing in the field, I have been awarded University Chairs in Neuropsychology in both the United Kingdom and overseas. I have also served in an honorary capacity on a range of national, international and local committees – for example, the national committee of the British Neuropsychological Society, government committees, hospital ethics committees etc. I am currently serving as the Division of Neuropsychology nominee on the National Ethics Committee of the British Psychological Society; indeed, I have worked on ethics committees nationally and internationally for a total of over 15 years. I am very happy to provide a copy of my CV to interested parties before engaging in an assignment via Foresight.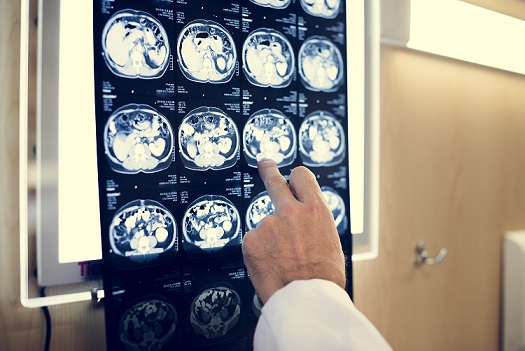 How long have you worked for Foresight?
I undertook my first assignment for Foresight in North Wales in June 2022. Related to the world's best practice nature of the work that I do/my indemnity coverage, I am able to travel through the United Kingdom to undertake assignments as well as overseas (except North America).
Why did you begin working with Foresight?
I had heard about the excellent, burgeoning reputation of Foresight in the field of expert witness work, especially in the areas of brain functioning and mental health – which is exactly the space that I have worked in for over 30 years. I therefore welcomed the possibility to undertake expert witness work with Foresight when this opportunity became available.
What do you enjoy about the work you do with Foresight?
In addition to working with people that clearly value world's best practice, evidence-based assessment of neuropsychological capacity, I find the team at Foresight are always highly professional and prompt in their communications. I also especially value the considerable flexibility shown at Foresight in order to the 'get the job done' to the highest possible standard and in as timely a manner as possible.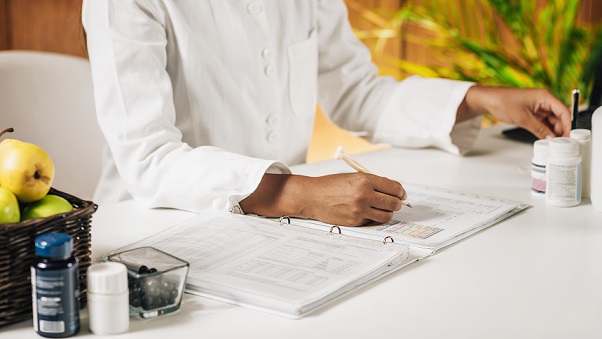 Can you tell us a bit more about your what you do and how this is used within your work at Foresight?
I undertake work for the Courts (e.g. legal aid), for law firms representing plaintiffs and for defendants (e.g. represented by insurance firms) in a rigorously objective, evidence- based manner within the scientist-practitioner model. Typically, this work involves objective assessment of individuals with some combination of acquired brain injury, degenerative disease (e.g. in the context of testamentary capacity) or other conditions impacting adversely on neurocognitive and/or neurobehavioural functioning. My expertise in the medicolegal sphere is also reflected by an invited 2-hour workshop that I gave recently, entitled: 'Medicolegal Assessment of Neuropsychological & Behavioural Functions: Avoiding Trial & Error'.
What is the difference between a Neuropsychologist and a general psychologist?
Neuropsychologists focus more on the impact of 'hardware' damage to the brain on people's thinking processes rather than on the 'software' of people's emotions - though of course the two are often inter-related. So, we typically ask people about their emotions by administering a standardised questionnaire evaluating depression/anxiety/stress as well as asking people about their emotional status as part of the clinical interview.
However, the focus of a neuropsychological assessment tends to be on evidence-based assessment of information processing, attention, memory, visuospatial skills, language and organizational (often called executive) abilities. The neurocognitive and neurobehavioural findings are then related to the normal distribution by applying age- and sometimes gender-based norms to determine how someone is functioning relative to their peers of a similar demographic background.
We also compare an individual's current neuropsychological functioning to evidence-based estimates of that person's premorbid capacity to evaluate whether there has been a significant loss of capacity due to their injury. These comparisons then enable neuropsychologists to offer robust, evidence-based opinions on the ability of someone to function on a day-to-day basis including their ability i) to manage their legal, financial, personal and/or health-related affairs, ii) to return to work and/or iii) to live independently.
Why do you think experts should join the Foresight panel?
Working for Foresight represents an excellent opportunity to put your expertise into practice at the cutting edge, thereby making essential differences to people's lives through the provision of evidence-based, world's best practice and expert insight.
If you would like to instruct Professor Jonathan Foster or any of our expert witnesses, fill in our enquiry form to tell us more about your case and we'll do the rest.