News

Aug 23, 2022 by Foresight
How a Country of Origin Expert can Assist an Immigration Case
Immigration cases are rarely straightforward and require extensive knowledge not only surrounding immigration law, but also regarding the country from which the individual involved in the case originates from. The laws, policies, and political climate in a country can have a big impact on the outcome of an immigration case, and it takes an experienced expert to produce an accurate report to assist the court in reaching a fair and just outcome.  
Why Someone Might Flee their Country of Origin
There are numerous reasons why someone might flee their country of origin, and it isn't a decision that most people make lightly. Escaping a country with civil or political unrest, violence, and laws that go against human rights can be extremely dangerous and is a huge risk for the individual in question.
Reasons for leaving may include religious or racial persecution, sexual orientation, poverty, no access to healthcare, hunger, or war. Successfully escaping their country is sadly only the beginning of the journey for most people seeking refuge elsewhere, with complex and strict immigration laws in place in most countries.
What is a Country of Origin Expert?
A country of origin expert witness, or COI, is someone with extensive experience and knowledge of a particular country or countries. This type of expert witness can come from a range of backgrounds including law, politics, consulting, health, and academia. They will typically have a number of areas of expertise surrounding a specific country which might include human rights, political persecution, LGBTQ rights, civil and criminal law, history of conflict, the military, ethnic groups, health and wellness, and mental health.
How Important is a Report from a COI?
A country of origin expert witness report and/or testimony can go a long way in exhibiting to the court an accurate depiction of the country the individual has fled. There may be several factors that could put an individual seeking asylum at risk if they were to return to their country of origin, and a report from a COI could support their case for seeking refuge and being free from potential danger and persecution.
A report from a COI could help substantiate claims made regarding the country in question, and will also include details concerning the potential risks and dangers the individual would likely face if they were extradited. Although it will be one of a number of documents presented to the court, a report from a COI is an important part of any immigration case.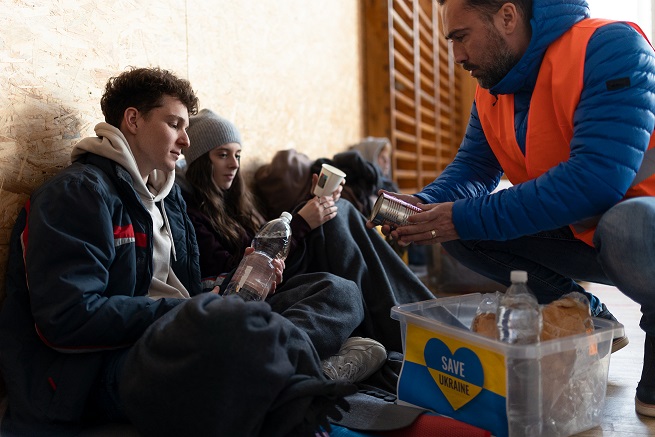 What's happening in the world right now
The war in Ukraine has seen millions of people flee the country in search of safety. The UK welcomed more than 95,000 refugees, with the government launching a scheme asking UK nationals to house those seeking refuge if they were able for a minimum of 6 months. The scheme was a success, but the cost-of-living crisis has led to a large portion of hosts stating they will not be able to offer a home to refugees after the initial 6 month agreement. This leaves many Ukrainians in a very vulnerable position, and no doubt numerous refugees will need support and legal advice to help safeguard the future for themselves and their families.
In a case like this country of origin experts might be used to discuss the war and safety of the country, and the affects it may have on individuals returning to Ukraine. UN experts have highlighted that thousands of children with disabilities have been sent back to their places of origin without first determining whether the environments are safe,
Finding the Right Expert for Your Case
Whatever the case, we have the expert to match. With an ever-expanding network of qualified, experienced and renowned experts, Foresight is proud to offer a comprehensive, distinguished expert panel with every expert trial ready and compliant with regulatory bodies.
Every one of our experts is subject to stringent recruitment and quality checks, ensuring validation of qualifications, registrations and indemnity insurance. No matter the discipline, no matter the deadline, we will always meet your expert witness requirements.
If you would like to instruct a witness or have any questions, please click here and get in touch today.