News
Sep 13, 2023 by Foresight
How The Cost-Of-Living Crisis Is Affecting Families Within The UK
According to latest data from The Office for National Statistics (ONS) in March 2022, 87% of adults reported that there had been an increase in their cost of living, and that this is being further exacerbated by the current rate of inflation which now stands at over 10% and the highest it has been in more than 40 years.
As a result, many mid to low-income families have been struggling to meet their everyday expenses including rent or mortgage payments, utilities, food, clothing and childcare. But these implications do not stop there – the mental and emotional strains that the cost-of-living crisis is having on families within the UK is just as devastating.
Survivors of domestic abuse are feeling forced to stay with abusive partners
In a recent survey by Women's Aid, 50% of survivors said they were prevented from fleeing by the stark reality of not being able to support their children if they did. In fact, 52% said they would immediately get into debt, and 48% were concerned that benefits wouldn't cover increased living costs.
Further to this, nearly 70% of survivors surveyed said they do not have savings of £200 or more, with 67% saying they could not get £500 together if they needed to. 62% who escaped were forced to borrow money from family and/or friends to cover essential needs too, and as a result, more and more women experiencing domestic abuse have been left feeling as though they are under a financial obligation to stay.
Divorce rates are rising
For any family unit, going through a marital separation is likely to cause financial hardship in some form or another, even without the added pressure of the cost-of-living crisis.
This is because the income previously used to support a single household is forced to be split or cut in order to meet the expenditure and support needed for two households, ensuring both parties are able to meet their own housing needs as well as being able to financially provide for themselves and any children of the family.
With the cost-of-living crisis however, many UK families who feel the need to separate are concerned that they simply cannot afford to do so, feeling as though they have no choice but to continue to live together, however unhappily, due to concerns as to the financial impact of separating.
Young people spending more time online could lead to exploitation
According to a Barnardo's poll of 1,191 parents and carers across the UK, 46% are struggling to find the money for family holidays and days out, 26% cannot pay for activities such as childcare and holiday clubs, and 21% are unable to afford time off work to spend with their children.
In its further survey of 729 children aged 11 to 17 years old, 71% said they will spend more time online during the holidays than during term time as a result of wanting something to do, and 8% said they will meet up with people they have met online this summer, with almost 13% saying they already communicate with people they have met online but do not know in person.
Barnardo's Chief Executive, Lynn Perry, said that while any child can be at risk of exploitation, some are particularly vulnerable in the context of families not being able to afford organised and supervised activities. "Whilst all children, regardless of age, location or background can be vulnerable to sexual and criminal exploitation, with many families struggling to afford the basics, let alone activities for their children during the holidays, some children are particularly at risk this summer, and we know exploitation can be life-changing, often leaving children traumatised and feeling alone."
Meanwhile, the Internet Watch Foundation (IWF) has referenced its previous research which found a 9% increase in 2022 compared with 2021 in child sex abuse material containing images and videos made or shared via an internet device with a camera, stating that often in these scenarios a child has been groomed, coerced and encouraged online. A worrying concern as more young people look to occupy themselves online during times of family financial hardships.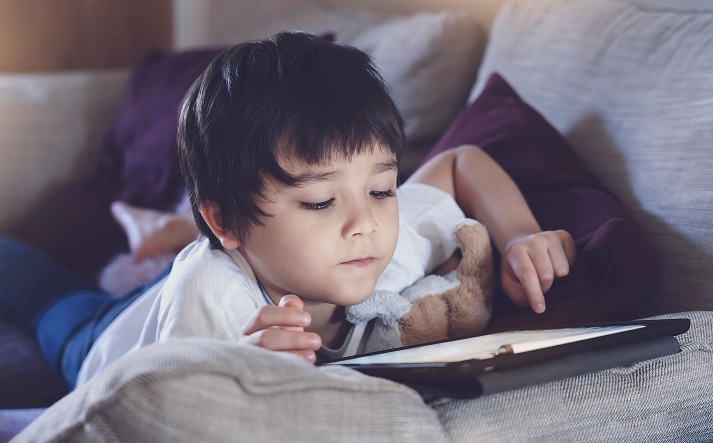 Alimony and child maintenance payments are being impacted
Another area in which the cost-of-living crisis is affecting families across the UK alimony maintenance: the short term payment and legal term for spousal maintenance.
This is because where people are seeing a reduced monthly incomes, their ability to pay alimony is likely to be affected, and whilst it is possible for those with a court order for aliment or a Minute of Agreement which sets out an agreed amount of aliment to have this sum reviewed if there is a material change of circumstances, most material changes cover situations such as a significant fall in income or a change of job, not necessarily rising inflation.
The same can be said for child maintenance payments, as these can also be affected due to sudden increases in expenditure and other financial obligations. It may also be the case that financial settlements are more difficult to negotiate with more uncertainty as to when costs will drop back down, or whether or not job security becomes a concern too, and the result on missed or failed payments can cause damaging affects for the families involved, and their relationships.
Children's mental health is declining
The cost-of-living crisis is having devastating consequences on children's health, education and wellbeing, with experts warning that the there has been an increased level of abuse and children entering care.
Chief Executive of charity Become, Katharine Sacks-Jones, has stated that "it is well known that poverty impacts on children's health and well-being… less well known is the growing evidence that poverty is a major factor in child abuse and neglect – the leading reason for children entering the care system."  
"We already have record numbers of children in care – over 100,000 in the UK - and a system at breaking point… this could leave tens of thousands more children in a broken care system that is not fit for purpose."
Sharing these concerns, the General Secretary of Teaching Union NASUWT, Dr Patrick Roach, has said that there can be "little doubt" that the cost-of-living crisis is harming pupils' education, learning and development, and that 60% of teachers responding to a survey of more than 6,500 said that by the end of the last academic year, more pupils were coming to school hungry, with more than 70% saying more of their pupils were lacking in energy and concentration.  
What're more, 58% of teachers said they had given food or clothing to their pupils, 60% said they had made referrals to outside agencies, and 35% said they had helped a pupil's family get access to a foodbank.
How can Foresight help?
If you would like to talk to our team about instructing one of our experts, please get in touch. 
Foresight brings the UK's most comprehensive panel of expert witnesses to support family and criminal law cases. As an industry-leading provider, we help legal professionals save time and work smarter by sourcing the most suitably qualified and highly experienced expert to support their case within LAA rates, if required - no matter the discipline, no matter the deadline.