News

Aug 11, 2021 by Foresight
Lockdown crimes laid bare, as experts warn of new wave of online fraud as rules ease
While crimes involving violence and theft were markedly down during successive lockdowns, the same can't be said about another type of criminal activity which conversely witnessed a significant rise. Understandable at first glance, when considering that the majority of our movements were severely restricted during the height of the pandemic.
However, the upshot of government-imposed lockdowns meant an increasing number of people spent their time populating the virtual world instead. And it was here online where crime of a different nature was notably on the rise. Figures recently released in the aftermath of a Crime Survey for England and Wales carried out by the Office for National Statistics pointed to a dramatic uptick in computer misuse offences whilst the country entered a period of pandemic-enforced hibernation.
According to the ONS's Centre for Crime and Justice, to the year ending March 2021, online fraud rose by 24% in comparison with the previous year. Whereby a staggering 4.6 million counts of virtual fraud offences were reported.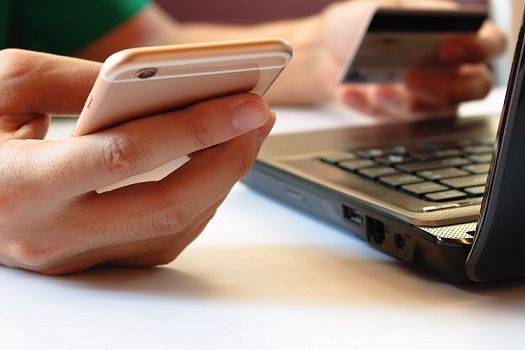 Cases of online fraud exponentially rose during lockdown
Addressing the findings of the survey, Billy Gazard (from the ONS Centre for Crime and Justice) told Sky News; "The coronavirus pandemic has had a significant impact on patterns of crime," going on to add; "There were large decreases in theft offences as more people stayed at home (citing domestic burglary and person-on-person theft) and limited their social contact."
However, he also confirmed that simultaneously 'substantial increases in fraud and computer misuse' took place. For computer misuse, staticians are referring to online hacking of accounts, be they personal or business. The ONS research determined that fraudsters capitalized on the behavioural changes which transitioned during the lockdowns, the most recognised one being a huge hike in the number of people shopping online.
Focusing on fraud involving online shopping and auctions, the ONS data depicted a 57% increase in the latest year of reporting, seeing a rise from just over 62,000 cases to almost 98,000. Meanwhile financial investment fraud saw a 44% increase over the same period of observation.
Elsewhere, the national fraud and cybercrime reporting centre, Action Fraud noted a 28% rise in fraud offences in 2020/21, in contrast to the year before.
Emerging from lockdown will see increase in other cybercrimes
Cybercrime, as it's colloquially known, has been a growing sign of the times, prior to the global pandemic making the jobs of perpetrators of online crimes that much easier. Yet its reach has expanded as more and more of us spent far greater periods of time online of late.
Another area of online fraud which we're being warned about is that of travel scams. With huge numbers of people desperate to make their summer escapes after having their freedom of movement limited for so long, unscrupulous criminals are now turning their attention to taking advantage of another form of online bargain hunters.
Facilitating a number of ways to exploit the unwitting including scam emails, together with fake websites and social media posts that advertise appealing 'travel deals', this type of online fraudster is posing as trusted travel agents and hospitality companies.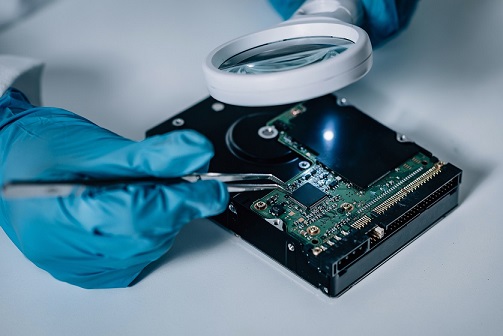 Expert witnesses in forensic IT and cell site analysis work to uncover complex evidence for criminal solicitors
Complex and highly specialised for the most part, online crime is a serious business which requires an expert approach so as to provide infallible evidence when challenged or addressed in a legal context. Which is where our expert witness panel comes into their own.
Drawn from various backgrounds and collaborating closely with criminal solicitors who require far-reaching and specialist investigations, our forensic IT and cell site experts take on cases which necessitate an understanding of technology far beyond most of ours.
As providers of the most targeted network of forensic IT and cell site expert witnesses here in the UK, our panel analyses an array of hard drives and virtual files seized as part of criminal investigations, to ascertain the level of criminal activity which has taken place. Routinely establishing whether attempts have been made to conceal or encrypt files and by making sense of reams of data.
Ultimately concluding in the creation and presentation of comprehensive reports which professionally document impartial and independent evidence which can support and effectively, underpin the case a criminal solicitor is putting together.
Get in touch with us today to find out more.