News

Jun 9, 2022 by Foresight
Meet Our Account Managers
At Foresight, our aim is to help our clients save time and work smarter by sourcing experts witnesses to support their case. For over 15 years, we've been providing the most highly qualified and experienced experts to legal professionals, and as we understand the importance of saving time and we also work within legal aid rates. We hand-select all the experts on our nationwide panel and we will find our customers the ideal expert for any case, but there is also a dedicated, experienced team of account managers who know our panel inside and out to ensure the most relevant experts are put forward.
So, how does it all work?
Once you decide to work with Foresight, you will be assigned a dedicated account manager who will work directly with you on all matters pertaining to your case. They will find you the most relevant expert for your case from our extensive database and will guide you through the process from beginning to end, keeping you informed of timescales and progress. The account manager will proactively progress your case and provide assistance for any queries, questions or information. Your dedicated account manager will be available to support you throughout the life cycle of the case.
Once we have sourced the right expert for you, your dedicated account manager will provide a fully itemised quote that adheres to legal aid rates, along with a copy of the proposed expert's CV, all within 1 working day.
To ensure expertise, knowledge and efficiency for our clients for our clients, we allocate our account managers up based on case types thereby harnessing specific skill set's. Not only are our account managers familiar with all our experts, but they also have many years of experience working with legal professionals within their fields to ensure they are well versed and can assist with family, criminal, and immigration cases.
Their vast experience working with clients on a huge range of cases means they are incredibly knowledgeable and efficient and this ensures smooth progression. Often our account managers work with clients on highly sensitive cases and they are fully experienced to deal with this type of work, ensuring everyone involved in the process has complete assurance throughout.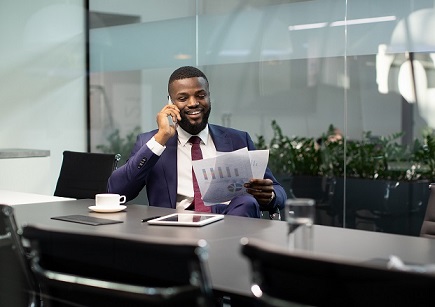 Our Account Managers Liaise with Experts to Make things Quick and Easy for You
Foresight will arrange all assessments, working with your expert to ensure all time scales are met. We will provide all relevant paperwork to your expert, proactively progress your case and keep you updated on progress. If your expert is required to attend court, we'll arrange that for you too.
What Our Clients Have to Say about Our Service
From the moment of enquiry, it's our aim to get questions answered and information over to you in a timely manner. Our quick, efficient, and professional service is one of the things that keeps clients working with us time and time again. Our account managers work incredibly hard on ensuring our potential and existing clients are updated regularly regarding the case.
Don't just take our work for it, below are a small selection of testimonials about our invaluable service.
"I have been using Foresight for over a year now. They can provide an expert in almost any discipline and at short notice. They take all the heartache away from instructing experts. They are fast, efficient and reliable and the experts are invariably top drawer." - Kieran Galvin, Furnival Chambers
"We have always enjoyed an excellent, helpful and professional service from Foresight and will continue to use them to assist our clients. We would not hesitate to recommend them to others" - Karen Kemp, The Solicitors Chambers Ltd
"Foresight is amazing… we receive immediate email responses, the experts are excellent, and reports provide clear advice and recommendations" - Jenny Leese, Family Solicitor, JL Law
Every member of our team here at Foresight is key to our exceptional and unparalleled level of service, and we are here to help with any questions you may have, so please get in touch if you have any queries.
We'll be introducing our account managers over the next few weeks, so our customers can get to know them and how they can assist with your case.