News

Jun 22, 2022 by Foresight
When Expert Witnesses Give Conflicting Testimonies
Expert witnesses are often pivotal to the outcome of a case as they can provide impartial testimony based on the experience they have in their respective field. Most legal teams will instruct an expert witness at some point during case to support the rest of the evidence they are presenting.
Of course, expert witnesses are used for both the defence and the prosecution in any given case, and in these instances, the opinions of the experts could inevitably differ. We saw a prime example of this in the recent Johnny Depp vs Amber Heard defamation trial.
Johnny Depp's legal team instructed Dr Shannon Curry, a clinical and forensic psychologist and an expert in intimate partner violence to testify about Amber Heard's mental health. Dr Curry diagnosed Heard as having "borderline personality disorder and histrionic personality disorder," which she was able to identify "from examination of Heard's previous psychological assessments, coupled with direct examination on two occasions, and participation in a Minnesota Multiphasic Personality Inventory (MMPI) test," reported The Guardian.  
However, Miss Heard's legal team instructed their own forensic psychologist expert witness, Dr Dawn Hughes, who told the court she didn't believe Heard has borderline personality disorder or histrionic personality disorder, and in fact she believes Heard suffers from PTSD following her relationship with Depp. She testified that Amber Heard had in fact been a victim of intimate partner violence and that she there was "very clear psychological, traumatic effects." Dr Hughes came to her conclusions after spending approximately 29 hours with Miss Heard in 2019 and 2021.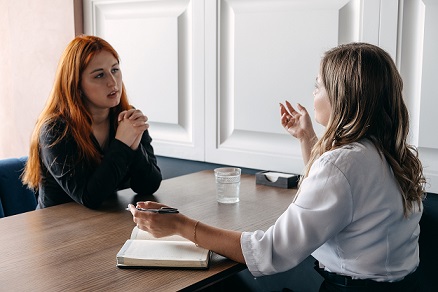 What Happens When Expert Witnesses Give Conflicting Testimonies?
"With the power which an expert has to influence the decision of a fact-finding tribunal, whether judge or jury, goes responsibility," says an article by Counsel Magazine. "As some controversial cases have shown, the abuse by an expert of the power which he or she is given can cause serious harm and injustice." This statement demonstrates the impact an expert witness can have on a case, and the importance of their work and testimony. It can be an added challenge for the jury, therefore, to make decisions on the verdict of a trial when experts from either side are offering vastly differing opinions.
A rule introduced in the UK in 2020 states "expert evidence must have a sufficiently reliable scientific basis to be admitted" and therefore all evidence presented by an expert witness should be considered trustworthy. Ultimately, it is down to the judge or jury to consider the facts presented by the expert witness alongside the rest of the evidence compiled by the legal teams to make their decision. "It is for the jury, not any purported expert, to determine what weight can be given to any piece of evidence in deciding whether the standard of proof is met," explains Sage Journals.
There's no question that expert witness reports and testimony are vitally important for both the defence and prosecution and instructing a reliable and experienced expert is key to ensuring their testimony is seriously considered as part of the presented evidence. Selecting the right witness can be a challenge in itself, which is why working with an industry-leading expert witness provider like Foresight will save you time, money, and additional stress, and will guarantee you have the most suitable expert witness for your case.
Foresight Expert Witnesses
When it comes to family and criminal law cases, the expertise needed to make sense of the evidence can only be achieved by highly qualified experts with years of first-hand experience in their respective fields and in court. At Foresight, we hand-select our experts and only work with the very best in the industry. We spend time getting to know our experts' strengths, skills, and expertise so to make sure we match them to the most suitable cases.
Our experience combined with our knowledge across the full breadth of legal cases allows us to truly understand what it takes to deliver a timely, accurate reports as well as paint a convincing picture of evidence to present in court.
To instruct an expert today click here and we will provide you with CV's, costs and timescales within 24 hours.