News

Apr 14, 2023 by Foresight
Parole Hearings: How they Work and Who is Involved
Parole hearings are an important part of the criminal justice system; however, they can be complex and controversial, with a range of factors needing to be considered when determining whether or not to grant parole. These types of cases are rarely straight forward and therefore need various expert opinions to help establish the right outcome of the hearing.
Following the release of the BBC documentary 'Parole' which examines all aspects of the parole journey from the decision making process to the lives of the prisoners and the impact their release may have on victims, their families, and the community, we've taken a closer look at the types of experts that may be required in a parole case, and how their reports can make a huge impact on the final decision on whether or not granting parole is the right decision.
What exactly is a Parole Hearing?
A parole hearing is a process whereby an individual can apply for early release from prison.
The hearing is conducted by the Parole Board, which is an independent body that operates separately from the criminal justice system and "carries out risk assessments on prisoners to determine whether they can be safely released into the community."
Several people need involved in every parole case including up to 3 members of a panel made up of parole board members, and expert witnesses who help establish whether the individual seeking early release poses any kind of threat to the public or to themselves.
"The decision-making process is complex, with many different factors to consider," explains the government guidance regarding the Parole Board. "Not all decisions made by members will be popular despite them remaining as fair and objective as they can. They will consider a wide range of evidence before arriving at a decision, including the original evidence of offending, sentencing remarks and evidence of changes in behaviour and attitude achieved through the offender completing programmes whilst in custody."
The main types of cases the parole board considers are:
Life sentences and sentences of imprisonment for public protection
Extended determinate sentences, under the Criminal Justice Act 2003
Sentences for offenders of particular concern, including terrorists and serious child sex offenders
The Parole Board for England and Wales annual report for 2021/2022 states that around 25% of prisoners seeking parole in the UK are granted release, and of those, less than 0.5% go on to be charged with a further serious offence.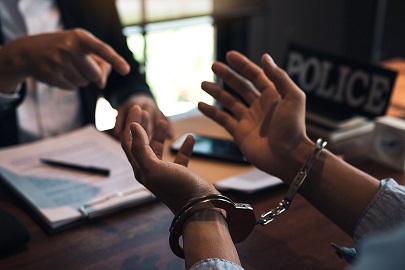 What factors need to be taken into consideration in a parole hearing?
One of the main challenges is the often-sensitive nature of a case and the emotional impact that the release of an offender may have on victims and their families. Other deciding factors include the original crime itself, previous alcohol and other substance abuse, where the offender plans to live and work following their release, how supportive their family and friends are, and how they have behaved during their time in prison.
A prisoner's mental health is also extremely important when considering early release which is why expert witnesses such as psychiatrists and psychologists can be a vital part of the case. It may also be deemed necessary to carry out a mental health tribunal and parole board assessment to ensure the right outcome. 
How Foresight can help
Foresight boasts an eminent expert panel that comprises of over 750 hand-picked experts who are renowned within their field. For Mental Health Tribunals, we provide Psychiatric Expert Witnesses to assess and deliver a report within two weeks of the initial instruction. Our Psychiatric Expert Witnesses are also available to attend tribunals and give evidence, as required.
With the nationwide coverage Foresight provides, our Psychiatric Expert Witnesses are also available to deliver Parole Board Assessments throughout the UK and regularly do so throughout the prison system.