News

Mar 15, 2022 by Foresight
What Does Your Mobile Phone Tell Us About You?
Almost 90% of UK adults own a smartphone, and we spend on average over 3 hours per day using them. From messaging friends to reading the news and scrolling social media, we touch our phones roughly 2,600 times a day. The amount of information on our phones is quite staggering – banking information, emails, calendars, pins, maps, locations, it's all there and can paint a clear picture about who we are, what we do, and where we go each day.
What Does a Mobile Phone Analysist Do?
The information extracted from a mobile phone can be extremely useful during criminal law cases. Mobile phones are being used more and more in solving a huge range of crimes, and often plays a huge part in securing the right outcome of a case.
A Mobile Phone Analysis Expert Witness is able to extract information from a phone including sent and received messages and images, incoming and outgoing call information, video and audio files held on the device, social media posts, access to phone history, and location information, all of which can be examined to prove or challenge an alibi.
The information found through mobile phone forensics can be used by both the prosecution and defence team, meaning experts can be used by both parties to accurately analyse and interpret the content presented.
What Does a Cell Site Analysist Do?
The geographical location of a mobile phone or data device is approximated using Cell Site Analysis. With this information, a Cell Site Analysis Expert Witness can advise on the likelihood of an individual being at the scene of a crime at a time of interest. When supported by witness statements, CCTV images and number plate recognition data, this cell site data can help create a convincing picture of evidence for a court case.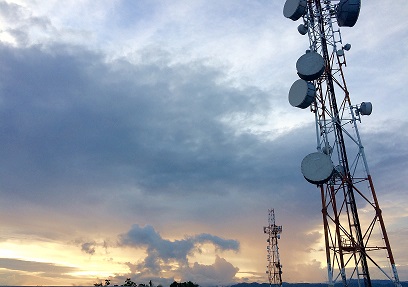 Big Cases Solved Using Mobile Phone Data
 Mobile phone analytics are used a lot in court cases due to the fact that we rely so heavily on our phones for so many things,  and we tend to take them with us wherever we go meaning they provide a great source of accurate information. Prosecution and defence teams often use mobile phone data as a big part of their case evidence to prove someone's whereabouts and any communications around the time of a crime to confirm or disprove an alibi.
Larry J. Thomas
In 2016, a man called Larry J. Thomas was found guilty of attempted robbery and murder in the US. He was linked to the crime via social media and a buy/sell app called 'Offer Up'. Law enforcement used Thomas's Facebook profile to place him at the crime and were also able to link a bracelet that he was wearing in a photo to the crime scene. 
Making a Murderer
Mobile phone analytics are also being used as new evidence in older cases. The Netflix documentary 'Making a Murderer' made the Steven Avery trial famous across the globe. While opinion is still divided on Avery's guilt, 9 years after his trial ended his lawyer publicly said that mobile phone records from the day Teresa Halbach disappeared prove Steven Avery is not guilty of her murder. "Cellphone tower records of SA & TH provide airtight alibi for him. She left (the) property he didn't…." said Kathleen Zellner.
Criminal law cases are relying on mobile phone analysis more than ever and finding the right expert for your case can be time consuming and costly. That's where Foresight can help.
How Can Foresight Help Your Case?
Mobile Phone Analysis has become a regular component in criminal investigations. With a Mobile Phone or Cell Site analysis Expert Witness working on your case, you'll gain valuable information for your case. Here at Foresight, we manage the whole process of instructing the Expert Witness ensuring you have no additional administrative duties. Our renowned Expert Panel is made up of reliable, highly experienced and highly qualified experts, all who were hand-selected by our knowledgeable team.