News

Jul 6, 2021 by Foresight
What is Forensic Evidence and How Can it Help?
Forensic evidence is the application of science within legal proceedings. The analysis of key data within court proceedings can help to establish the guilt or innocence of possible suspects. These tests tend to be conducted via scientific, medical, or technological means.
Well-established techniques such as these can be used to determine circumstantial facts under examination, while also used to support and substantiate legal claims.
Where Does Forensic Originate?
Forensic evidence was originally provided by forensic scientists, although now experts in numerous fields contribute to wide-ranging forensic work in relation to family, immigration, and criminal law, while any given discipline could technically be referred to as 'forensic'. Forensic professionals testify as expert witnesses, recruited by either the prosecution or defence.
In terms of the etymology of the word, 'forensics' (derived from the Latin word, 'forensis'), and when extracted from the phrase, 'science', its origins are firmly rooted in discussions or examinations performed in public. Where results were more widely accountable and strong judicial connotations began.
By and large, forensics is best described as the use of various relative methodologies and processes utilised to solve crimes.
Forensics Doesn't Just Focus on Tried and Tested Areas of Expertise
Although forensics originally concerned samples being taken from the human body, such as blood and DNA for testing processes, today forensic evidence isn't typically restricted to information gathered from people's bodies.
For example, the complex circuitry discovered within our smartphones, laptops and CCTV footage can reveal a lot about the perpetrators of cyber crimes. Those who inadvertently leave delible imprints of their nefarious activities in databases and documents throughout our digital world.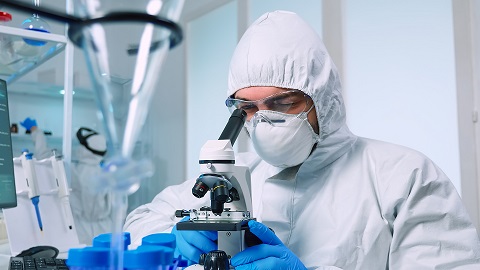 DNA Profiling Amongst Primary Means of Forensic Evidence Gathering
Forensic evidence can manifest in a variety of forms, principally including scientific and medical analysis of physical components extracted from the human body. By which we mean the abovementioned blood, hair and saliva, predominantly. Elsewhere however, fingerprints offer unparalleled insights when delving into criminal cases, while technological data capture is another significant means of forensic evidence.
DNA technology has evolved in more recent years, which has resulted in cases being strengthened further by the critical involvement of our expert witness panel. Whose remit remains the same as it has the past 15 years, to impact cases of family, immigration, and criminal law with the implementation of their peerless knowledge in disciplines as diverse as psychiatry and forensic accountancy.
Different Forms of Forensics
Forensic evidence can take countless forms in areas which might surprise many people. Away from the more obvious and publicised fields linked to medical and science, expert forensic witnesses can readily possess extensive experience and knowledge in somewhat far-reaching subject matter.
These can include the following:
Packaging materials, paints, lacquers, inks, varnishes
Polymer and chemical engineering analysis, corrosion, and coatings
Signature, handwriting, typewriting and document examination, forgery detection and electrostatic document analysis
Contamination assessment, electrical failure investigations, fires and explosions, marine cargo loss, materials and/or mechanical failure and metallurgical analysis
Sat Nav/GPS data retrieval, cell site analysis, video recordings, enhancement, CCTV demultiplexing, tampering, detection, image comparison, sound recordings, radio signal scanning and electronics jammers and blockers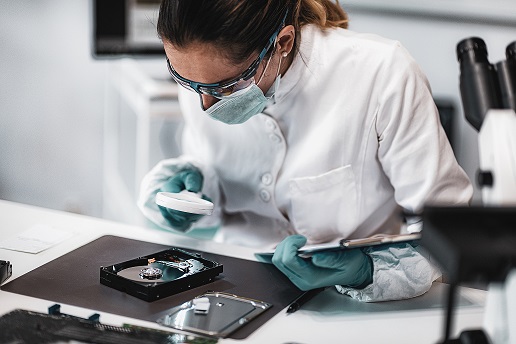 Forensic Evidence Provides Objective Appraisal in Court Cases
Family, immigration and criminal law cases can all rely heavily on the findings of forensic evidence, compiled and put forward by independent expert witnesses who immerse themselves in an array of material facts, figures and footage when sought by solicitors representing clients.
Essentially, individual testimonies can be subjective. Yet conversely, the capturing of forensic evidence offers a more compellingly objective stance. For the simple reason that science, medical and IT-based data doesn't lie. And it's the role of expert witnesses across all fields of forensic evidence to sift through information to ascertain the truth.
Forensic Evidence Substantiated by Expert Witness Can Impact Family, Immigration and Criminal Law Cases
Forensic evidence can ultimately change the direction of a case, and often serves as pivotal in proving whether someone is guilty or innocent, or indeed, responsible, complicit, or liable.
That being said, scientific, medical or technical information can often be difficult to understand and digest if you're not well versed in a particular discipline. Which is why the work of our expert witnesses is crucial to enable courts to comprehend the full scope of the forensic evidence collated and put before them.
Be it scientific, medical, or psychological reports, cell site data or financial records, our expert witnesses provide learned and impartial advice and professional opinion, so as to ensure a convincing case for family, immigration and criminal law is constructed.
How Foresight Can Help…
By enlisting the services of our dedicated and knowledgeable account managers, they'll ensure the most qualified and experienced expert witness is assigned to your client's case, working within Legal Aid Rates where applicable, from the outset, who'll then gather their research and create the all-important reports which focus intently on the facts and figures they establish.
Get in touch with us today to find out more how our experts can help you and your case.