News

Aug 16, 2022 by Foresight
Does your Expert Witness Have What it Takes to Take to the Stand?
It is the job of an expert witness to provide unbiased facts pertaining to a case and offer clarity based on their professional assessment of the situation. An expert witness will provide a report which will be used by the defence or prosecution. Sometimes, although not always, an expert witness will take the stand in court to testify based on their findings detailed in the report.
Having an expert witness testify in court can make a huge difference to a case. Instructing an expert that is credible, can withstand intensive questioning and cross examination, and that comes across well in court is crucial, and can greatly impact the outcome of a trial.
Choosing the Right Expert is Key
We saw the importance of selecting the right expert witness during the highly publicised Johnny Depp and Amber Heard trial. Many expert witnesses were called to the stand during the trial and some, such as forensic psychologist Dr Shannon Curry, came across extremely well and supported claims made by the team who instructed her. She faced tough questioning from Amber Heard's legal team but remained professional and confident in her findings throughout the court proceedings.
Miss Heard's legal team called an expert witness that also got the tabloids talking, but this time, the reaction wasn't so positive. Dr Spiegel, the psychiatrist called to testify on behalf of Miss Heard, displayed some extremely strange behaviour whilst on the stand, and admitted that he had never, in fact, met Johnny Depp in person. Despite his vast experience as a psychiatrist, he didn't fare well under questioning from Johnny Depp's legal team which clearly demonstrates that someone can be extremely qualified in their field, but that not everyone is cut out to take the stand.
Due diligence is Crucial
In a recent case involving a crypto project called Nano, the judge decided to disregard a report provided by a financial professional who claimed to be an crypto currency expert witness. "Mr. Weisberger's testimony both in his deposition and in his report reflect a high level of speculation, untethered to and unsupported by any facts in the record," said the judge.
Another high-profile trial in 2019 collapsed due to the failure of the expert witness instructed. "At the end of May 2019, the trial of eight men accused of a £7m carbon credit fraud collapsed when the Crown Prosecution Service abandoned its case after its expert witness was discredited in the witness box," explains Lexology writer Megan Goodyer. "The collapse of such a complex and high-profile case as a result of the failures of this expert witness is a reminder of the significant role experts play and the importance of choosing the right one." Ensuring your expert witness has the qualifications and experience necessary in vital. Their report and testimony can be disallowed if a judge makes the decision that they aren't qualified to testify, which could ruin an entire case.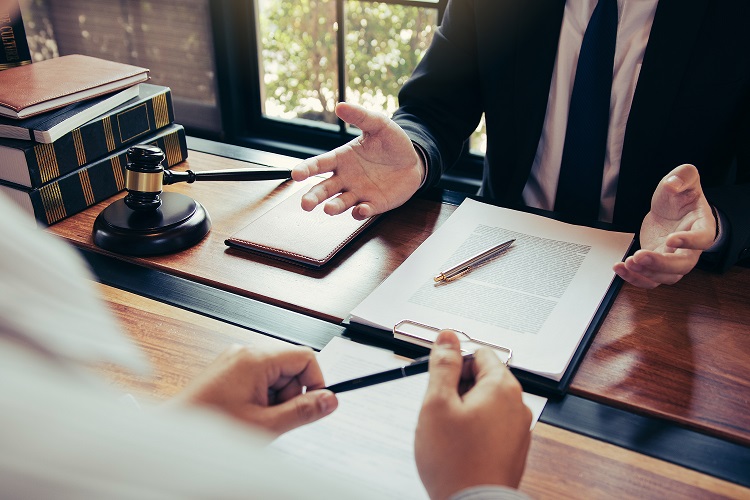 Providing Expert Reports and Taking the Stand
An expert witness should make an unbiased and accurate assessment of the material available and write a detailed report which a legal team will then use as part of their evidence. The report should be completely impartial, no matter who is instructing the expert and should contain the facts on which the expert's opinion is based. It is the sole duty of the expert witness to help the court establish the correct outcome of a case.
There will be times when an expert witness will need to take the stand in court. This is often during more complex cases where the court requires an expert to elaborate or answer questions regarding the report they provided. There may also be differing opinions provided by expert witnesses from opposing sides, regarding the same case, which the court may need to discuss.
Expert witness testimony can have a huge impact of the outcome of a case and it is imperative that an opinion provided by an expert witness is formed using their professional knowledge based on the facts of the case. They must answer any questions impartially, truthfully, and professionally.  They must also present well in court – an ability not everyone possesses.
Cross Examination
An expert witness should expect cross examination from either or both the prosecution and defence, particularly in a criminal case. Cross examination is a necessary part of the process to make sure the facts and opinions that the expert has put forward hold up under intense questioning, and that the witness is a reliable and unbiased source that is there to ensure a fair and just outcome of the case.
As we saw with the Depp vs Heard trial, an expert witness who doesn't present well in court can have a hugely negative impact on the outcome of a case, so it's crucial that the expert witness you select can deal with the pressure of challenging questioning during a cross examination and stands firmly by the expert opinion that they have put forward to the court. It takes an experienced expert to cope with the pressure of a court room, which during criminal or family law case can quickly become a high stress environment. An expert witness must not lose their credibility in front of the jury as it may lead to the jury not trusting their testimony.
Our Experts
When it comes to family, criminal and immigration law cases, the expertise needed to make sense of the evidence can only be achieved by highly qualified experts with years of first-hand experience in their respective fields and in court. At Foresight, each and every one of our experts is subject to stringent recruitment and due diligence, ensuring validation of qualifications, registrations and indemnity insurance - confirming that all of our experts are not only highly experienced but are trial ready should they need to take to the stand.
With experts in many disciplines, we can guarantee to supply you with an expert that is most suited to your case. Our panel is vast and encompassing, even providing experts in those more niche areas, to ensure you're always supported with the expertise you need. 
If you would like more information on instructing a witness, click here to get in touch with our friendly team who can answer any questions you might have. Or click here to use our enquiry form to instruct an expert today.