News

Dec 29, 2021 by Foresight
Foreseeing 2022 at Foresight: Our Thoughts
It's that time of year when we look back on the 12 months which have just gone and reflect on our achievements. It's also the perfect opportunity to look ahead to what's around the corner once we've ushered in the new year and put plans into place to move onwards and further upwards.
Of course, as 2021 turns into 2022, the bigger world picture is one where we're still very much learning to live and adapt to changing environments, whilst in the midst of a global pandemic…
Spate of Drink-spiking Cause for Concern
Before we look at 2022, let's first remind ourselves of one of the more recent concerns which have been highlighted in the run-up to the Christmas and New Year party season, the alarming rise in drink spiking cases. A pattern which echoes how we started this year, when in January our instructions for toxicologists tripled, in the immediate aftermath of the previous Christmas period.
In a recent study, the darker side of post-lockdown nightlife returns has witnessed a dramatic surge in drink spiking, according to researchers, 1 in 9 unsuspecting women have fallen victim to having their drinks tampered with; a subject we focused on in a recent blog. And of course, as one of the UK's leading providers of experts, we have a wide range of toxicologists to assist in cases just like these.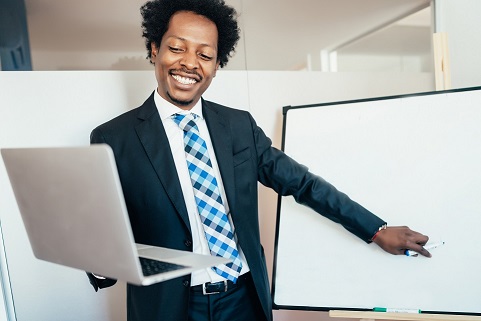 Remote Court Hearings Could Be Here to Stay
Concentrating on looking ahead, we are well placed to embrace and work with the 'new normals', and tailor our service provisions accordingly to comply with ever changing recommendations, revisions and new rules. The pandemic has forced critical components of family and criminal law cases to be processed differently than the traditional way of working. With remote working and video call hearings very much becoming the accepted mode of attended 'norm' in more recent times.
It is likely that virtual family and criminal court attendances are here to stay for the foreseeable, that's not to say that it's universally welcomed as an alternative means of fulfilling remits. The 'Law Gazette' has pointed to a recent report which suggested that the health and wellbeing of key players in the family and criminal courts processes could be compromised, when participating in remote hearings. In some instances, citing "less confidence about decision-making when not in the same room" as a recurrent issue. 
The onset and continuation of remote court hearings may have paved the way for the subsequent paring back of in-person attendance, however only the fullness of time will tell if it's merely a workable means by which to counter Covid-19. Importantly it's about finding the balance between the interests of justice and efficiency, while protecting the vulnerable parties throughout the process.
Understandably, there remains a degree of uncertainty surrounding key aspects of both family and criminal law cases as we head into 2022. It's impossible to turn a blind eye to various setbacks which will potentially deepen if additional restrictions come into play as we head into the new year.
Legal Aid Cuts and Court Delays
There are existing issues which have impacted the profession, irrespective of pandemics. For example, legal aid cuts, coupled with case postponements due to successive national lockdowns, have fused to create a perfect storm of court backlogs again over the past 12 months.
A significant backlog of court cases as a result of legal proceedings being suspended during the pandemic has seen those unable to afford their own representation since legal aid cuts find their cases even further down the line. Largely due to the declining availability of publicly-funded barristers who have seen shortfalls in their own earning potential as a result of legal aid reforms.
Official government statistics point to tens of thousands of delayed civil and criminal justice cases, including family court backlogs stood in the region of some 100,000 cases earlier in 2021. Which has led to calls for an urgent injection of funds to reverse this trend, as increasing number of lawyers look elsewhere to pursue their career.
Of course, the restoration of early legal advice for family law cases will result in far fewer family cases needing to culminate in court attendances, with negotiated settlements, mediation referrals and client expectation management is core to avoiding what can often be a wholly unnecessary end game for many.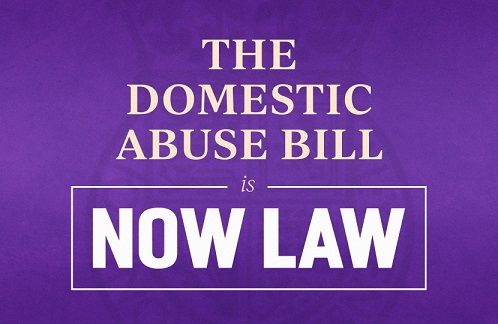 Domestic Abuse Provisions Set for Sea Change
Domestic abuse has once again come to the fore in more recent times too. With many suggesting that successive lockdowns have given rise to more cases. From a purely legal perspective, sweeping reforms that have manifested from expert-led reviews into how family courts handle domestic abuse cases, will see victims of domestic abuse cases afforded more sensitive approaches.
For instance, the use of separate building entrances and waiting rooms, together with protective screens so as to shield them from their alleged abuser within a court environment.
Such amendments will build on the landmark Domestic Abuse Bill, which has now passed through all stages of its Parliamentary process and is now law.
The Introduction of No-Fault Divorce
Another imminent change for 2022, is the introduction of 'No Fault Divorce' legislation. Set to become the law as from April next year, having been originally passed in June 2020. As it stands, parties can only apply for a divorce should they prove to a court that their marriage has irretrievably broken down.
Citing one of 5 key facts, so as to apportion blame on the receiving party. Historically, that's adultery, behaviour, desertion, 2 years separation with consent and 5 years separation.
Often triggering unnecessary stress, animosity, and spiralling costs to already sensitive scenarios. Whereas under the new rulings, the fault element will be removed; essentially seen as a long overdue change.
Foresight Heading Into 2022
In the last 12 months we've provided over 60 different types of experts to support criminal and family cases. From psychologists, psychiatrists, forensic IT and CCTV analysis, through to cell site analysis, forensic accountancy and mobile phone analysis to name a few.
We aim to continue going from strength to strength as we enter 2022, laying out our various ambitions from the outset. Which fundamentally include a continued investment in our expert panel across all disciplines, as well as working diligently to offer an enhanced service proposition to our clients.
We will continue to provide our customers with the service they need, deserve and expect, whilst being flexible to the ever-changing government advice and restrictions due to the ongoing pandemic.
Another core objective is to grow our already impressive working relationships with our partners; most notably the CPS, local authorities,  family and criminal solicitors. While our General Manager, Mark Speight and his team will continue leading by example in every area as we strive to deliver our clients expectations.
All of which just leaves us with a simple message. And that's to wish all our clients and partners a very happy, healthy and safe Christmas and New Year. And we look forward to taking up where we left off as we welcome in 2022.