News

Jan 25, 2022 by Foresight
The Top 5 Most Instructed Family Expert Witnesses
Family court cases are rarely straight forward, are generally highly sensitive in nature and often involve children. One of the essential roles within family proceedings is an expert witness, whose vital contribution can greatly impact your case.
Here are our top 5 most instructed expert witnesses, and how they can help strengthen your case within family court proceedings.
Paediatrician
We are all familiar with what a paediatrician does day-to-day, but what you may not know is how they can impact a family law case as an expert witness. The types of cases a paediatric expert witness may be called to instruct on are broad and will include medical malpractice, missed diagnoses, adverse or allergic response to medication, and physical and sexual abuse cases. The experience of a paediatric expert witness will be varied since the field is so vast, so selecting the right expert witness for your case is crucial. The benefits to using a paediatrician rather than a general practitioner include their extensive safeguarding knowledge from working on highly sensitive cases, and their experience working specifically with children. More here on paediatrician expert witnesses.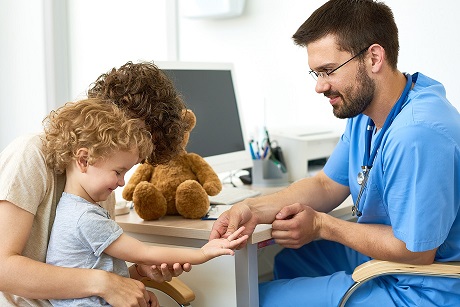 Psychologist
A psychology expert witnesses can provide everything from family psychological assessments and cognitive assessments to ADHD and Autistic Spectrum Disorder and substance misuse reports. Experts may also complete risk assessments where required. Having the right psychology expert witness working on your case can mean the difference between a fair trial and unjustified sentencing and is crucial to delivering highly specialised information to the court. We have an extensive network of hand-selected, accredited psychology expert witnesses ready to start work on your case.
Paediatric Radiologist
A paediatric radiologist is a medical doctor who specializes in diagnosing children and babies using imaging machines such as ultrasound, X-ray or MRI. They are able to provide evidence to support the difference between accidental and non-accidental injury and can detect hard-to-spot injuries that may be missed by a non-paediatric radiologist. A paediatric radiologist expert witness can prove crucial to any case surrounding illness or abuse of a child due to their extensive diagnostic expertise.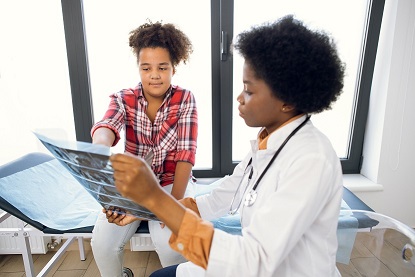 Psychiatrist
A psychiatry expert witness is crucial to any case that raises questions surrounding mental health. A family law case involving abuse, neglect, or violent crime may  require insight from a psychiatry expert witness who, after extensive assessment, will be able to give a full overview of a person's mental health, whether they have an anxiety or mood disorder, if substance abuse may have played a role, or if an individual has any medical conditions created by mental health issues. Their reporting and testimony could be an essential component to the outcome your case.
Haematologist
A haematologist diagnoses and manages diseases of the blood, bone marrow, lymph nodes, and the spleen. A haematologist can assess blood diseases, blood disorders, blood pathology, coagulation of blood, paediatric haematology, blood transfusions, blood plasma, blood donors and more. Having a haematologist expert witness working on any family law case involving blood or bruising, or deciphering whether an incident was intentional or non-intentional, will greatly increase your chances of the right and fair outcome.
Expert witnesses for your Family Court Cases
Foresight brings the UK's most comprehensive panel of expert witnesses to support family, criminal and immigration cases and it's our job to find the right expert witness for your case. We can also provide experts within legal aid rates. Talk to a member of our team today about your needs and we'll provide the most suitable expert witness for your case.