News

Aug 23, 2023 by Foresight
Theft, Violence, Passport Fraud: Why Does Crime Increase During Peak Travel Times?
The summer months bring more travel, more exploring, and more time seeing new places, or being a tourist in your own city. But as large crowds embark on trip and journeys during the warmer months, concerns about safety and crime rates arise.
So, what kinds of crime spike during the summer months, and how can people protect themselves?
What is travelling crime?
Traveling crime refers to criminal acts committed during the course of a journey, often when individuals are away from their usual environment. Types of crime might include theft of personal belongings, pickpocketing, vandalism, or violent crimes such as assault. These crimes often take advantage of distracted or vulnerable individuals who are navigating unfamiliar or new places, or people on busy public transport such as the London Underground.
Summer surge: Do more travellers mean more crime?
Summer has long been synonymous with holidays, family trips, and solo adventures. With schools broken up and the warmer weather attracting more people outdoors, the number of travellers inevitably rises during this season which leads to an increase in certain types of crime. Crowded tourist hotspots, packed public transport, and bustling streets mean we'll see more pickpocketing, bag-snatching, and other forms of theft during the summer months.
A huge increase in tube crime
According to the Crime and Anti-Social Behaviour report there was a staggering 40% increase in crime on the London Underground. The report states that "overall recorded crime is higher at 10,420 crimes recorded (Dec-22 to May-23) compared with the pre-pandemic average (PPA) of 7,505 crimes; 39% additional recorded crimes," and goes on to note that, "robbery is 316% higher than the PPA. 43% of robberies were committed on train and 53% at stations. Top stations with robbery committed at them were Oxford Circus, Finsbury Park, Bond Street and Stratford."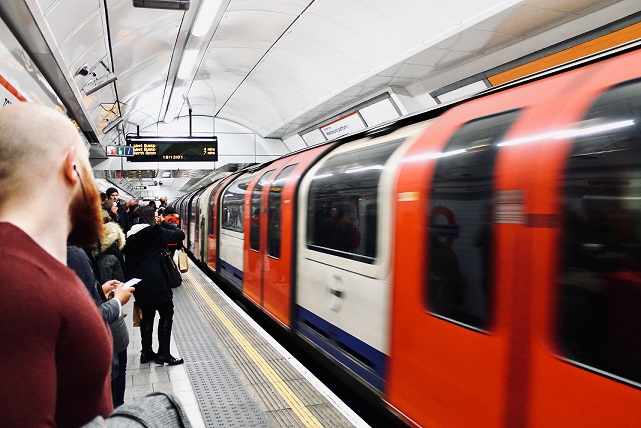 Why the rise in crime?
"Crime on the London Underground has soared by almost 40% compared to pre-pandemic levels, despite there being 18% fewer passengers," explains the Metro but it seems no one can actually put their finger on exactly why there's been such a huge spike. The cost-of-living crisis could potentially be a contributing factor with people having less money and potentially turning to theft or other crimes. This ties in with the increase in fare-dodging which is currently at a record high and could be put down to the 6% increase in train and bus ticket prices making paying for public transport a struggle for some. Either way, the numbers are considerable and raise many questions about what needs to be done to ensure the safety of travellers.
What other types of crime do we see in the summer months?
Travelling crime isn't the only kind of crime we see rise during peak times of travel. Most news outlets have reported on a high profile case involving 3 men who were charged with supplying travel documents to a number of dangerous criminals, and last year it was reported that Heathrow had 2,494 crimes committed within the airport in 2022.
On airport crime, The Evening Standard reported "theft offences were the most commonly reported crime last year (2,891), followed by Miscellaneous Crimes Against Society (1,821), which includes offences such as skipping bail or dangerous driving. Violent crimes were the third most common offences reported (555)" and that "the number of sexual offences in UK airports increased by 148 per cent in 2022 compared with the year before." They go on to say that Luton Airport had 87 offences relating to possessing a firearm.
The occurrence of crime during peak travel times shows the relationship between opportunity and vulnerability. As tourist destinations attract higher volumes of visitors, they can inadvertently create an environment that criminals may exploit. The convergence of unfamiliar faces, bustling crowds, and distracted tourists can create ideal conditions for various types of crime to occur, including theft, scams, and even more organized criminal activities.
How Foresight can help
When it comes to criminal law cases, the expertise needed to make sense of the evidence can only be achieved by highly qualified experts with years of first-hand experience in their respective fields and in court. It's this experience, combined with our knowledge across the full breadth of legal cases, that allows us to truly understand what it takes to deliver a timely, accurate report as well as paint a convincing picture of evidence to present in court.
Foresight's extensive panel includes experts in CCTV Analysis, Mobile Phone Analysis, Cell Site Analysis, and Forensic IT, all of which can be vital when it comes to travelling crime cases.
Foresight also specialises in immigration law. We know that immigration law is a sensitive and complex issue – and as these cases can often involve ill treatment of the individuals involved, our experts are well-versed in the Istanbul Protocol.
As one of our clients, you can rest assured knowing our expert witnesses are highly experienced and qualified in criminal and immigration cases – and with our comprehensive panel ready to deliver valuable insights for your case, we'll save you valuable time and money. If you would like to instruct an expert or talk to our team, click here to get in touch.