News

May 27, 2021 by Foresight
How To Become A Certified Expert Witness
An expert is defined as an individual with expansive knowledge about or skilful in a particular area. An expert witness will thus provide the court, including judge and jury, with information that is outside their experience and knowledge.
The role played by expert witnesses is often integral to the judicial process. Especially so in family and criminal cases when they reach court proceedings. Testimonies created by an expert witness can be pivotal to juries and make significant contributions to the outcome of a trail.
Here at Foresight, we have long drawn on the extensive experiences and skills of our own panel of expert witnesses. But just how did they become a certified expert witness, and what do we look for in our team?
The Duty of an Expert Witness
An expert witness is both qualified and experienced in complex technical subjects; be they clinical, psychological, forensic, CCTV or cell site analysis. Subjects of which the judge, jury and solicitors could lack an in-depth knowledge of.
The expert subsequently is there to help the court achieve a greater understanding of the persons involved or the case as a whole. The expert has a duty to provide the court with this information in an unbiased and objective manor.
Facts and opinions should be presented to the court in a report or witness statement as evidence, however these opinions are based on facts driven from the experiences and knowledge within their field. No matter who the expert is instructed by (prosecution / defence), they should always provide their findings clearly, truthfully, and impartially.
At Foresight, our experts possess a wealth of learned and practised knowledge in a host of clinical disciplines, including even the more niche areas. All of which can help both prosecution and defence cases.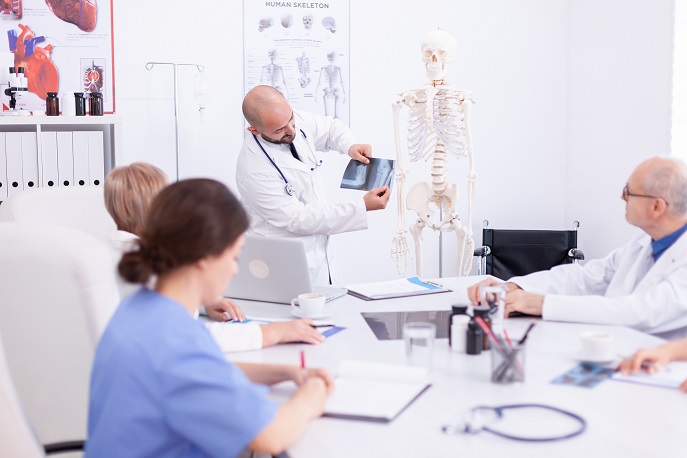 What Types of Professionals Can Become an Expert Witness?
Typically, it is agreed between the investigator and the prosecution to instruct an expert witness from a particular field.
There are many areas a criminal, family or immigration case could require the expertise of. Some of the more common areas include:
However, depending on the nature of the case, experts can be sourced in more niche areas of engineering, medicine, or science.  Some of these could include experts in, handwriting, voice recognition, gate analysis, footwear impressions and more.
Experts can help in a wide range of cases, but from a family case perspective, we routinely instruct experts in the fields of paediatrics (notably paediatricians, paediatric radiologists and paediatric neuroradiologists), yet also extend our spectrum of expertise to psychologists, psychiatrists, haematologists, neurologists, neuroradiologists, ophthalmologists, pharmacologists, toxicologists, social workers and clinical forensic medical expert witnesses.
At Foresight we have over 750 experts on our panel, that span a range of specialisms, across the whole country. However, if it ever so happens that you need the services of an expert we do not have on our panel, we will source that expert for you.


What Foresight Look for in an Expert Witness?
As a dedicated expert witness agency, we're constantly looking for the very best people from a range of different backgrounds. Ensuring that we're adding further value to our 750-plus-strong team with eminent professionals, renowned in their specialist subjects. All potential candidates offering demonstrable experience from consulting in private and public healthcare services.
When expert witnesses' partner with Foresight we are confident that we've gained sector-leading individuals with a wealth of experiences which they can carry forward. This is supported by the fact that we continuously work with a range of expert witnesses who have reached the pinnacle of their professions, each equipped with unique skills and personal experiences that can fit individual cases.
Our accredited team provides vital support and evidence to legal professionals, having first undergone stringent recruitment vetting practices. Including quality checks, qualification validation, registrations, and indemnity insurance protocols, meaning that our expert witnesses are regulatory body-compliant and trial ready.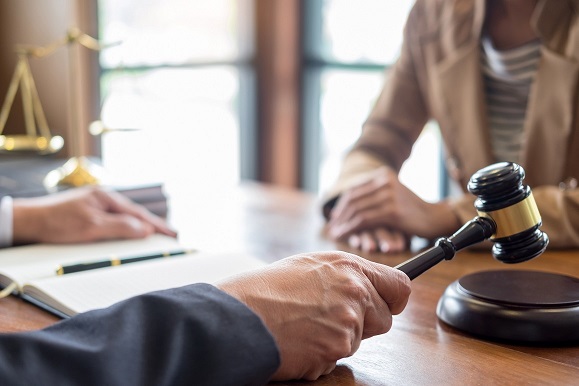 How to Become a Certified Expert Witness
There's no defined process by which you become a certified expert witness, providing candidates have relevant postgraduate clinical qualifications and a body of practiced experience.
An expert witness must also display a high sense of honesty and integrity, write clearly and concisely (for medical report writing), able to classify evidence precisely and argue logically and consistently in court settings.
It's imperative that expert witnesses can carry out the following:
Examine patients (the claimant) - when medical/clinical negligence case expertise is called upon.
Provide solicitors with written reports

.

Be comfortable answering questions put to them in writing/verbally by legal teams

.

Attend court for trials

.
If you have a case that needs the expertise of our expert witness panel, get in touch today.